Family Advent Day or Family Advent Weekend
Friday, December 1st through Sunday, December 3rd 2017  
                    OR
Saturday, December 2nd from 10:30 am - 2:30 pm  
(Registration Deadline: November 17th)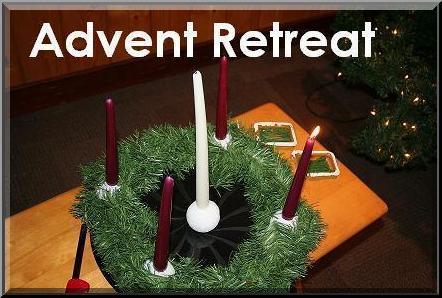 Family Advent Day at Lutherlyn
Join us on Saturday, December 2nd to celebrate Advent at Lutherlyn.
$15/person (*$75 max/family*)
10:30 am - Cookie Decorating, Hay Rides, Ornament Crafts, indoor recreation, Campfire, Marshmallows & Hot Chocolate
12:00 pm - Advent Devotion
12:15 pm - Lunch
1:00 pm - Construct an Advent Wreath together as a family
2:30 pm - Go in Peace

Note: If you have clippers, please bring them with you for your Advent Wreath (we will have some available, but extra sets are helpful).  All other supplies and snacks will be provided.
Registration deadline is November 17th, 2017.
*$75 max/family. A family is parents and children.
** If you are coming for the whole weekend, this afternoon of fun and fellowship is included in the weekend registration fee. **
---
Family Advent Weekend
Enjoy a weekend with your family at Lutherlyn.  Cabins have 6 twin beds (4 bottom bunks and 2 top bunks), heat, and a full bathroom (sink, toilet, shower).  Registration fee includes lodging, meals, and all programming.  Family Halloween Fun Day is included in the weekend fee (details are listed above).  
Check-in Friday evening on December 1st, and stay until Sunday afternoon on December 3rd..  A Full Tentative Schedule can be found in the brochure below.
Cost:  Includes lodging, meals, program activities, and supplies.  (You just need to bring bedding, towels and toiletries)
Adults: $110 per person
Kids (12-18 years old): $90 per person
Kids (6-11 years old): $60 per person
Kids (3-5 years old): $30 per person
Kids (2 and younger): free of charge
Family max: $350 (A family is parents and children.  Additional friends/extended family pay according to the rates listed above)
Registration deadline is November 17th.  Full payment is due when registering.  Cancellations prior to November 17th will receive a refund minus a $40 cancellation fee.  Cancellations after November 17th are not refundable.  After the deadline, you will receive a letter with the schedule and other details.  List food allergies/restrictions with registration.  Weekend is Rain or Shine.
---
Family Advent Day or Weekend Online Registration
Cancellation Policy: A non-refundable cancellation fee is in effect for cancellations made within 14 days of the scheduled retreat.
Please complete the form below - Fields in red are required.