Crafty Lady's Getaway
September 5-10, 2017
Pick which days you would like to participate
Registration Deadline - August 25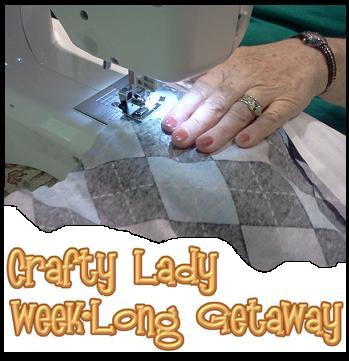 Need a vacation just so you can get some of your projects complete, tackle that fun new craft you always wanted to try but can't find time for, or take up a new crafting hobby? Here is the opportunity for you! You get to pick and choose how long you would like to join us and we will take care of the rest! Bring your quilting, sewing, scrapbooking, paper crafting, painting, writing, reading, organizing, WHATEVER projects with you and we will make sure you have space to work, time to work, great food to eat (and lots of it), pleasant company to enjoy, optional extra outings and trips to explore, and a relaxing atmosphere to be productive and at ease for your time at Lutherlyn! Join us for the WHOLE WEEK, pick a few days, or
enjoy a weekend getaway… you decide!
Cost:
Weekend: $120 (residential) $85 (Commuter)
Full Week: $325 (residential) $235 (Commuter)
Optional additional add-ons (see form below)
---
Crafty Lady Online Registration
Cancellation Policy: A $40.00 non-refundable cancellation fee is in effect for cancellations made within 14 days of the scheduled retreat.
Please complete the form below - Fields in red are required.