2017 Fathers and Sons Retreat
September 1st - 2nd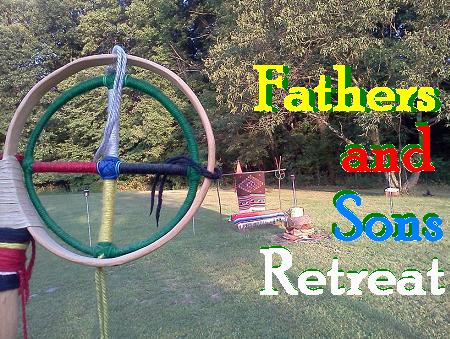 There's something special about the time that fathers and sons spend together…and for many of us there is all together too little of that special time available.
Boys need time with men doing "guy things." Boys need time with men doing "faith things." In recognition of these facts of life, Lutherlyn is offering fathers and sons; men and boys, a day that delivers both.
Fathers and Sons Day is for fathers and sons of all ages; for fathers who "borrow" sons and for sons who "borrow" fathers. Every man and boy is welcome.
Saturday is "The Day," but for those who want to come Friday evening there are bonuses. The "Trail of Five Fires" is a powerful worship experience…the forests and fires of the night hold a special magic…and there's the early morning.
Saturday includes large group, small group, and personal activities – nice balance. There is something for everyone. Enough to help you build on your relationship. Enough to build a memory.
Cost: Please see online form program selections for cost options
---
Fathers and Sons Online Registration
Cancellation Policy: A $40.00 non-refundable cancellation fee is in effect for cancellations made within 14 days of the scheduled retreat.
Please complete the form below - Fields in red are required.