Santa's Workshop Week or Weekend
November 14-19, 2017
Registration Deadline - November 7
REGISTRATION FOR THIS RETREAT IS CLOSED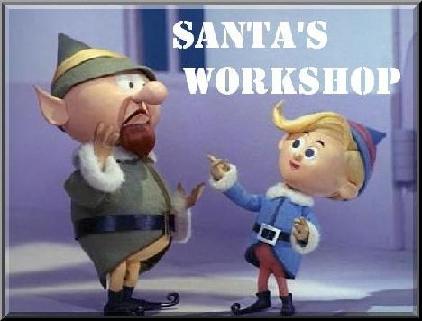 Santa's Workshop now provides the option to stay all week!
Come and join us for a fun-filled time of "project completion" (or at least get one step closer to completion) for adults. This relaxing getaway will awaken your creativity and stimulate your ambitions, all while enjoying laughter, good food and fellowship with friends at Lutherlyn. What is A Santa's Workshop Retreat? This retreat is designed to provide you with a stress free opportunity to just focus on completing those unfinished project that you desire to give as Christmas gifts or to finish a project you have (or not) been working on for yourself.
Cost:
Weekend: $120 (residential) $85 (commuter)
Full Week: $325 (residential $235 (commuter)
Optional additional add-ons (see form below)
---
Santa's Workshop Online Registration
Cancellation Policy: A $40.00 non-refundable cancellation fee is in effect for cancellations made within 14 days of the scheduled retreat.
Please complete the form below - Fields in red are required.